Art Classes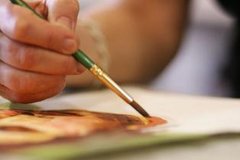 The art class takes place every Friday Morning from 10.00am to 12.00pm. The course is arranged in two terms, with the first term running from September to December and the second from January to May.
This course is for any one interested in Art and will bring out the artist in you!
For more information contact Lisa Kelleher, manager of the Adult Education Department on 01-6771930, or email Lisa.Kellerher@standrews.ie
*Provided in partnership with the CDVEC.
Past events for this activity