South Docks Festival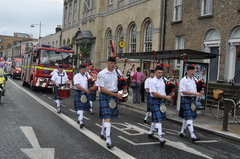 St. Andrew's Resource Centre will present the 30th Annual South Docks Festival starting 17th July this year 2017.
The Festival is an annual event run by St. Andrew's Resource Centre in collaboration with Pearse Area Recreational Centre and many local groups and clubs. The Festival aims to highlight and celebrate Pearse Street's and City Quay's traditional association with the docks as well as continuing to celebrate our lively local community and heritage.
This year's festival will provide an array of events and activities to suit all ages and interests. From our opening  event in the main hall to the Seniors Big Day In on Wednesday to the Fair in the Square on the Friday, there is sure to be an event that appeals to every member of our community. Keep in touch with events and news here and on our twitter account @sarcd2. Use the hashtag #SDF2016 to share you South Docks pictures and news.

This year's Festival Committee are greatly aware of the current economic situation the country finds itself in, yet are endeavouring to make this year's festival one to remember. Budgets may be tighter, but the 29th Annual South Docks Festival plans to be as popular as ever. With the help of a number of generous supporters the festival is going ahead. If you would like to contribute to our festival and enjoy all the privileges of being a sponsor of the 2016 festival, why not visit our 'Support Us' section of our website or simply contact Jim Hargis Festival Co-Ordinator on 01 6771930.
Why not Volunteer?

Every year the South Docks Festival is organised and staffed entirely by volunteers who we rely on to support and deliver all events. The past few years has seen a huge input from local people and businesses in the area supporting the festival, and this year we need that commitment more than ever. We require enthusiastic people who feel they can bring their energy and that somthing special to our festival . Anyone, from any background, can help make our festival a success this year. Training will be provided if necessary. We need help with everything from event co-ordination, festival crowd control, festival promotion and venue management. If you feel you want to volunteer in the Community where you live and or work the South Docks is a great place to start, please do not hesitate to contact us. Simply phone the centre on 01 6771930. 


The South Docks Festival 2015 is sure to be a great hit once again this year, and with great weather (we hope!), a great line-up of events, and a supportive community, this year's festival will be one to remember!